Last week was still business as usual, and then the national Corona spread prevention measures followed over the weekend. We are following them at Solits and all over The Netherlands. It was previously thought that simply washing hands more often and a little more distance were sufficient. We have now started working in shifts in the workshop, and the office staff mostly work from home. Solits is fully operational and continues to work as usual, but in an innovative way.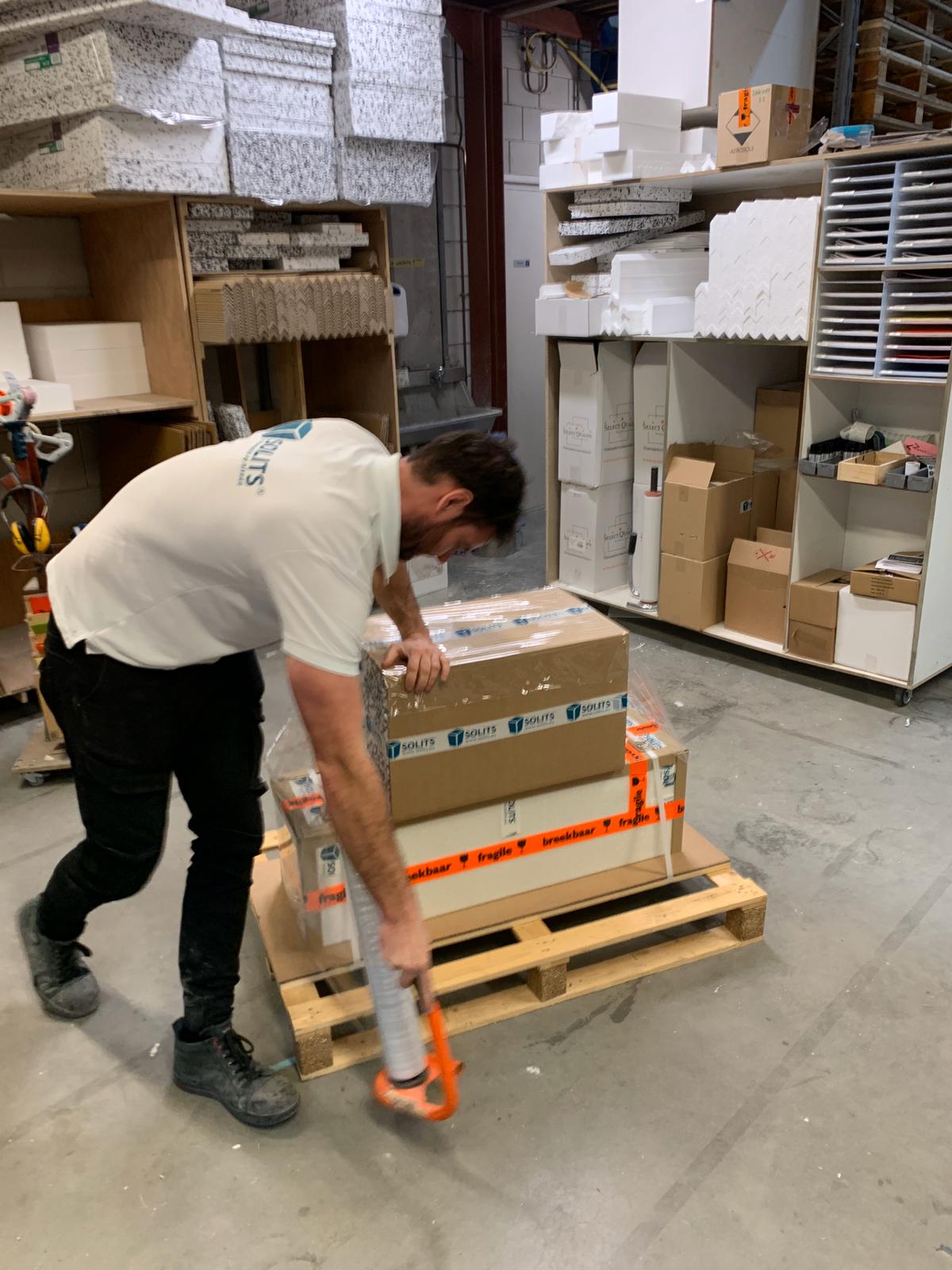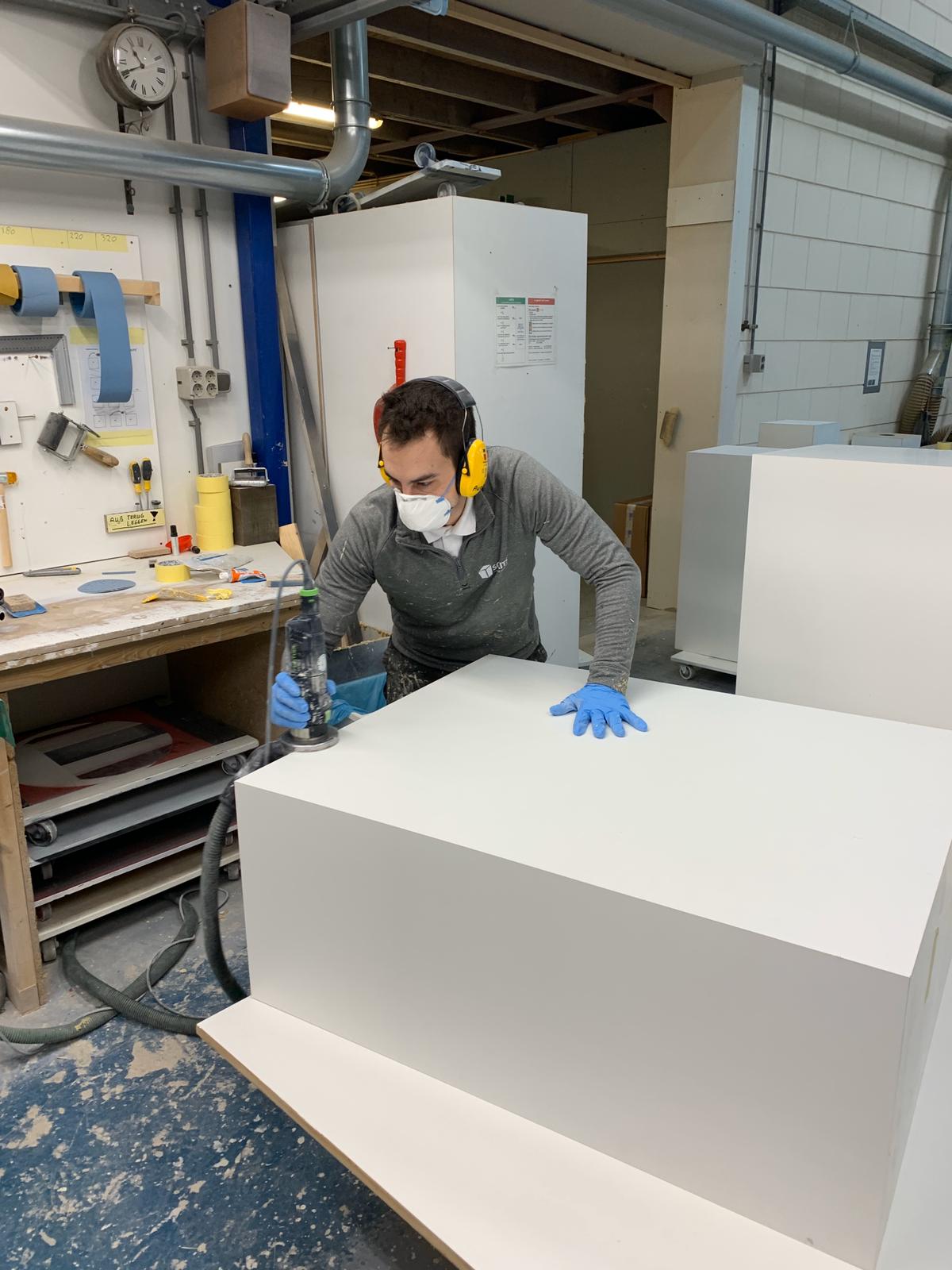 Our production team currently works in shifts, with fewer people in each shift to create a distance between the workers. This way we follow the national regulations, and people still get a chance to be active and working, yet in a safer environment with regards to virus spread. We still have orders running at the moment, both for plinths and display cases, and this is also a great opportunity to replenish our stock. There are plenty of ideas within this team to tackle projects that we never got around tackling during busy periods. We are cleaning and rearranging the workshop completely, professionalizing our spray-painting area, cleaning up the kitchen, making cabinets for the office, testing new materials, learning from each other and so much more! Frankly, we started feeling that we are short on time!
Our sales support staff work from home, only 2 out of 8 people can still be found at our headquarters in Linnewever . We do, however, hold teleconferences with each other regularly, to stay positive and to exchange ideas on the tasks we can take on.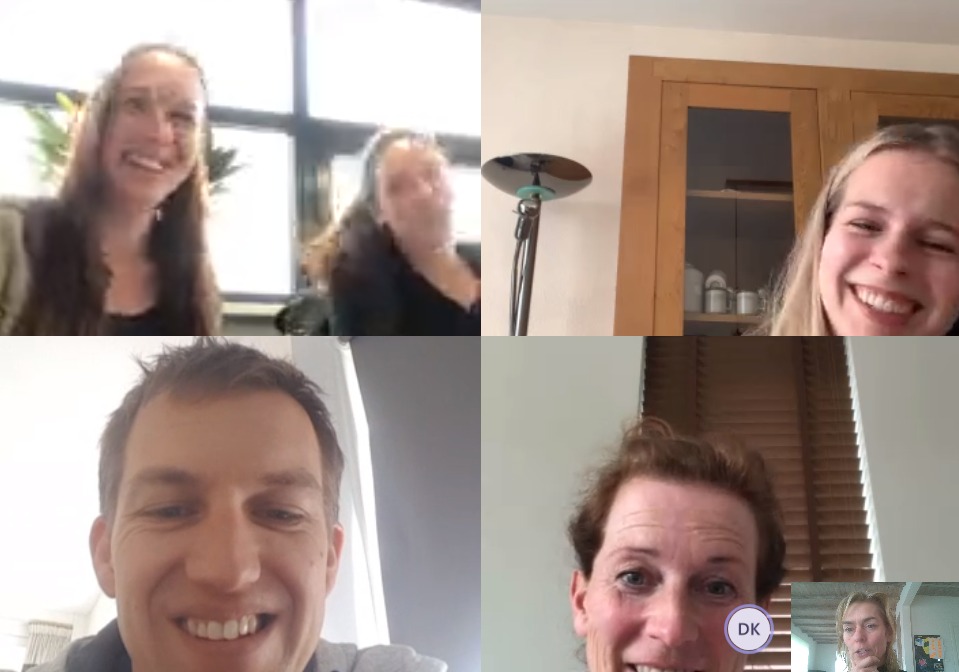 We started this with "digital coffee moments": we meet twice a day via Microsoft Teams. It takes some getting used to, sometimes we have a problem with the sound or we all chat together at the same time, but it is fun and charges us with positive energy. Every morning we go through the day together, asking each other, "How are you? What are you going to do today?" We come up with ideas such as fine-tuning our new website (more about that soon!), updating contracts and developing content for social media.
We see that times like these are favourable for developing creative ideas! For those customers who are looking for cash register screens/dividers for their retail business, to provide better security for their cash-handling employees, our plexiglass department has made its first samples of such screens. The corresponding websites and web shops are coming online one of these days.
In addition, we also talk a lot about everyone's personal experiences during this period, and exchange tips on how we can keep ourselves physically and mentally fit. Hiking, sports, meditation, Wim Hoff exercises, healthy eating and getting enough sleep are the corner stones. Constant exposure to negative news in the situation of home isolation can depress us all. Doing these things and keeping tuned with each other creates a much more positive mindset, for all of us.
Solits and its team also wish you strength, creativity and positivity in this particularly troubled and uncertain time! Stay tuned for more positive news, it is coming.